School is set for return tomorrow! At this point we have found minimal damage to campuses and look forward to seeing everyone tomorrow morning!

Wednesday update...see attached note. NWISD will remain closed the rest of this this week (Thursday and Friday--February 18th and 19th)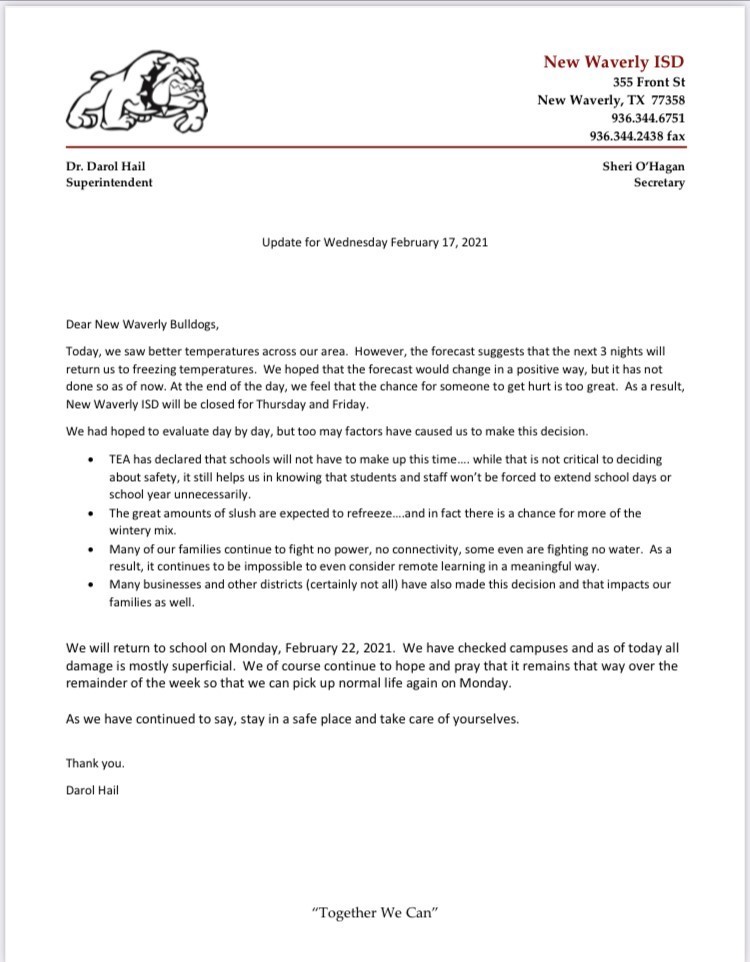 slightly more detailed update now available for Wednesday Feb. 17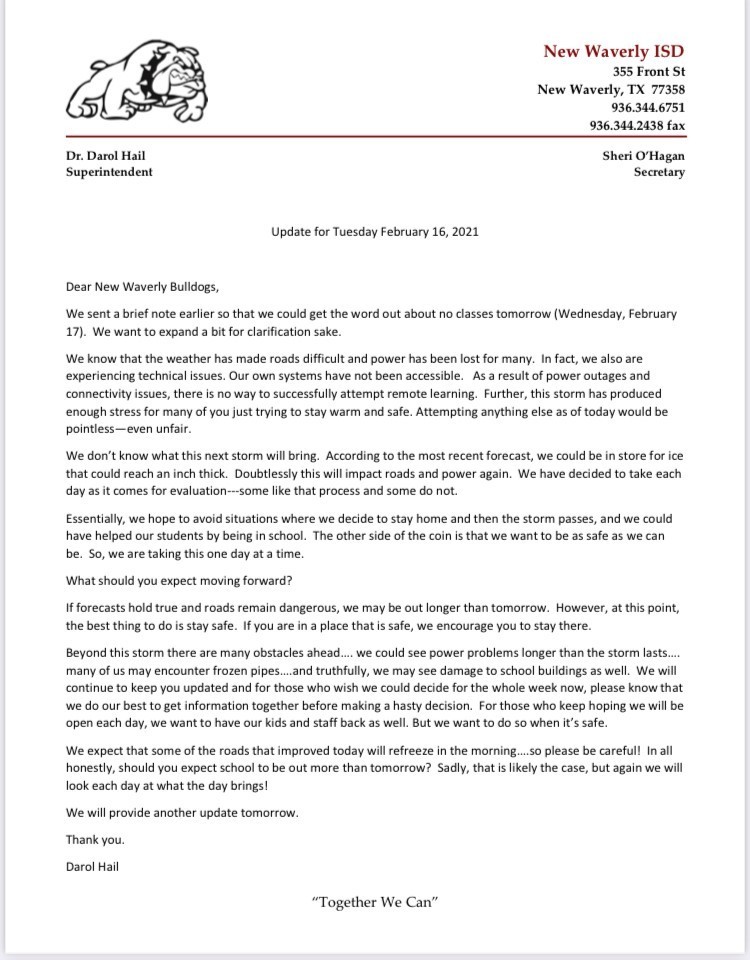 Update: New Waverly ISD will be closed Wednesday Feb. 17. With continued power outages and poor internet for so many, we will not attempt remote learning. Please be aware that the new storm moving into our area could bring much more ice and freezing temps. Please stay safe!

Due to continual power outages, tomorrow (Tuesday Feb. 16) will not be Remote. We are closed. TEA has granted a waiver at this time. We will update everyone for Wednesday tomorrow evening (live feed and social media postings to follow). Please share info with others.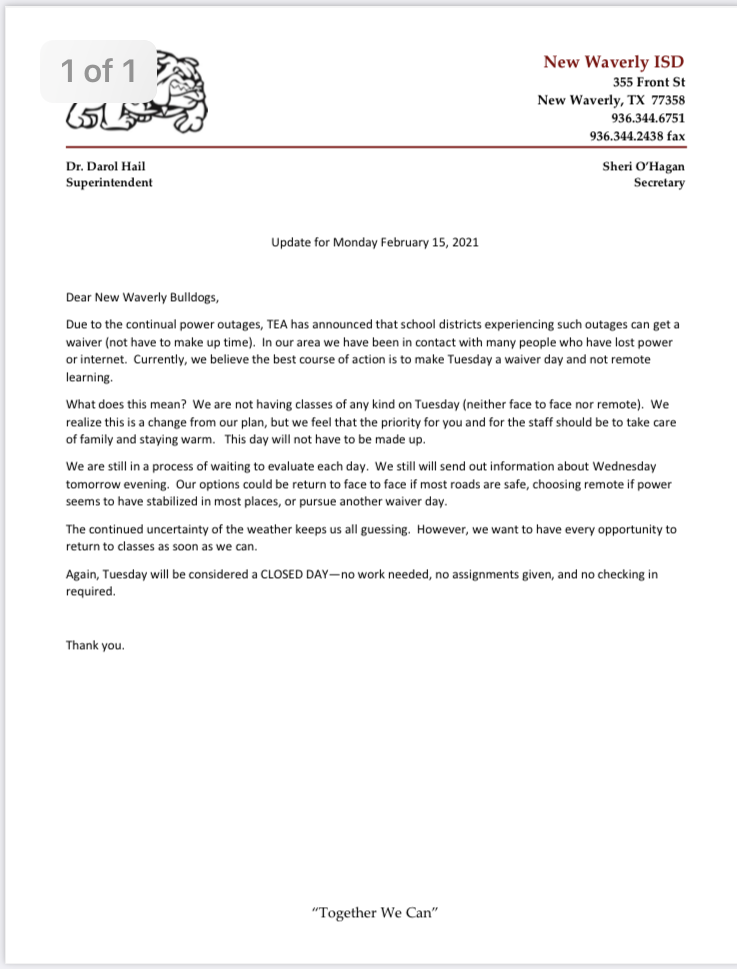 Due to weather and road conditions, New Waverly will switch to remote learning for all students on Tuesday, February 16, 2021. We will monitor and make decisions on further remote learning days as necessary. Our next update will be Tuesday.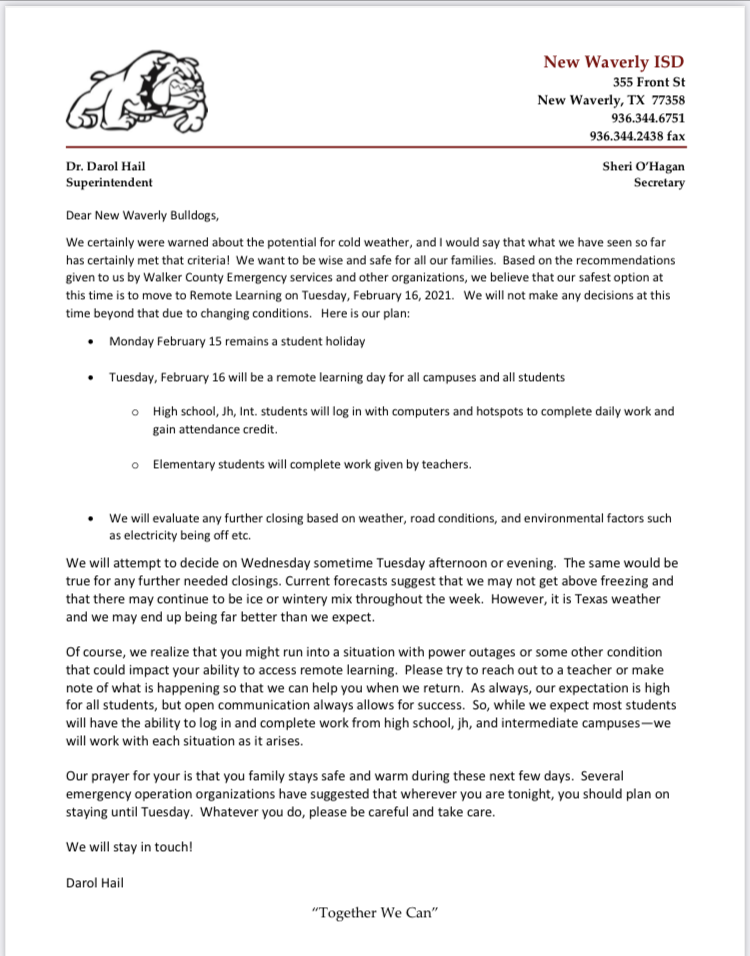 Weekly update for winter storm contingencies and covid update available on live feed and social media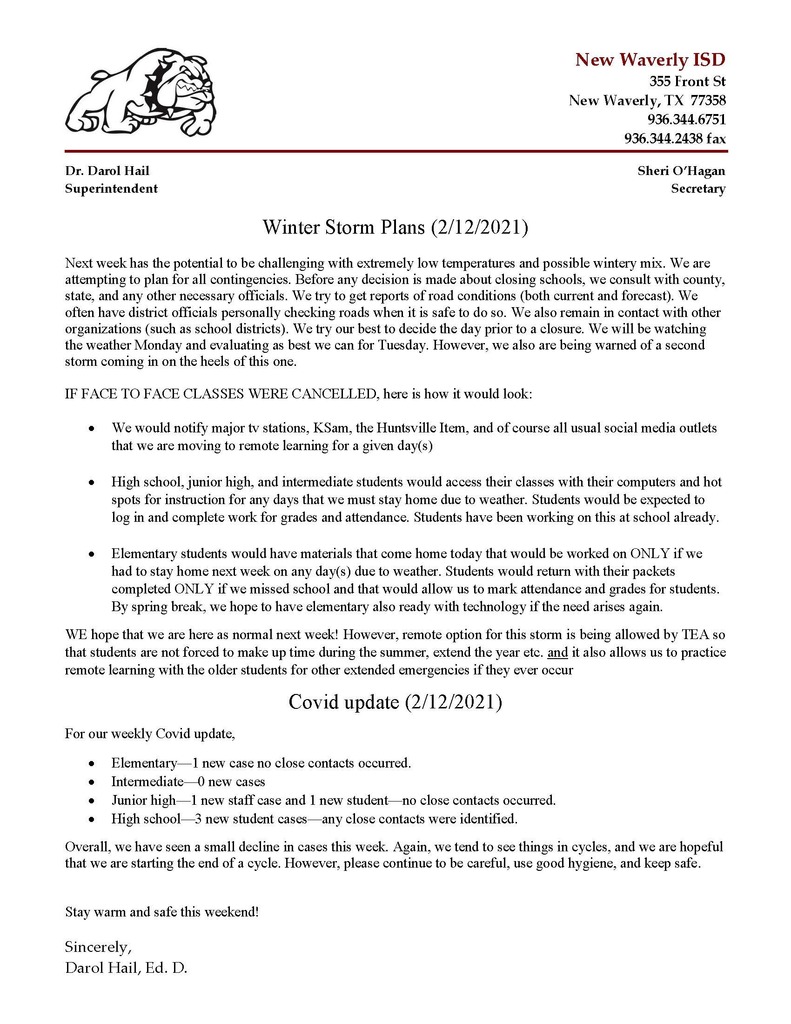 weekly covid update now available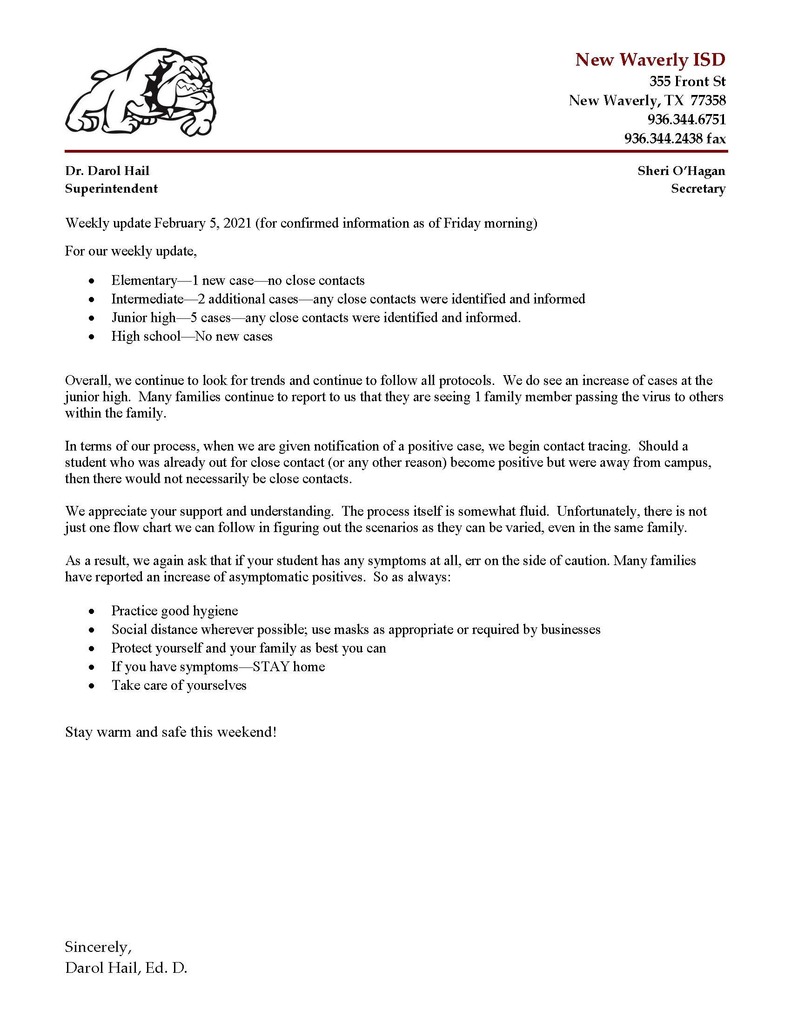 Our most recent update is now available via social media or life feed from our website.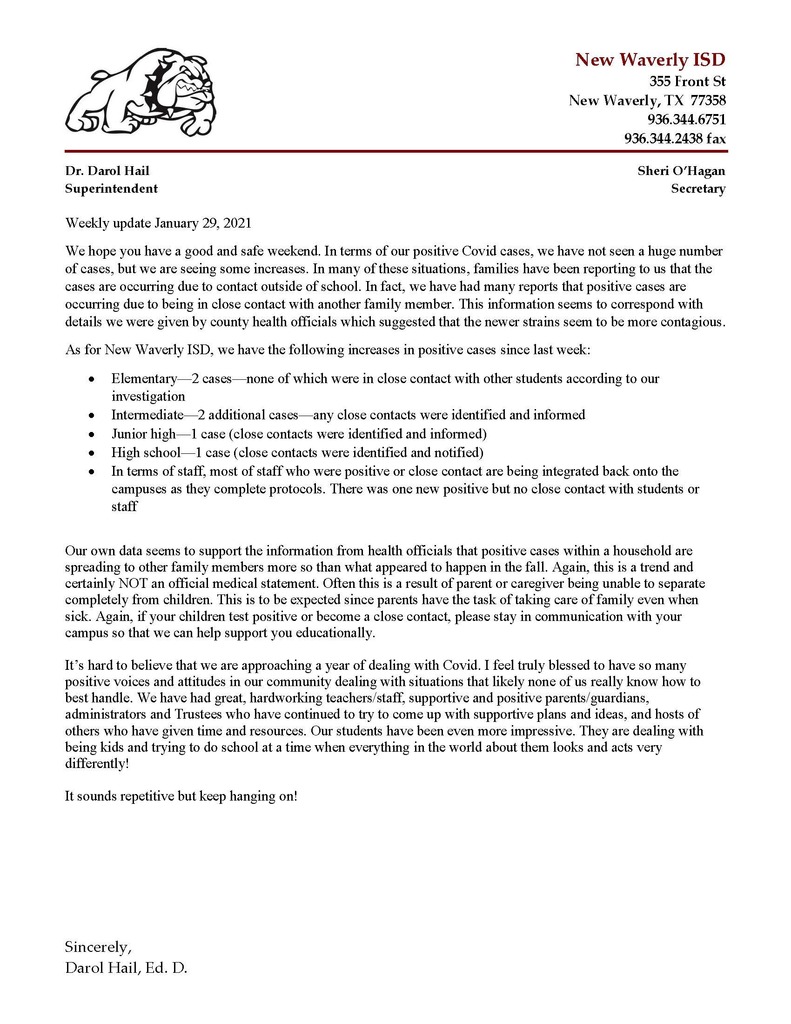 Covid update via social media and live stream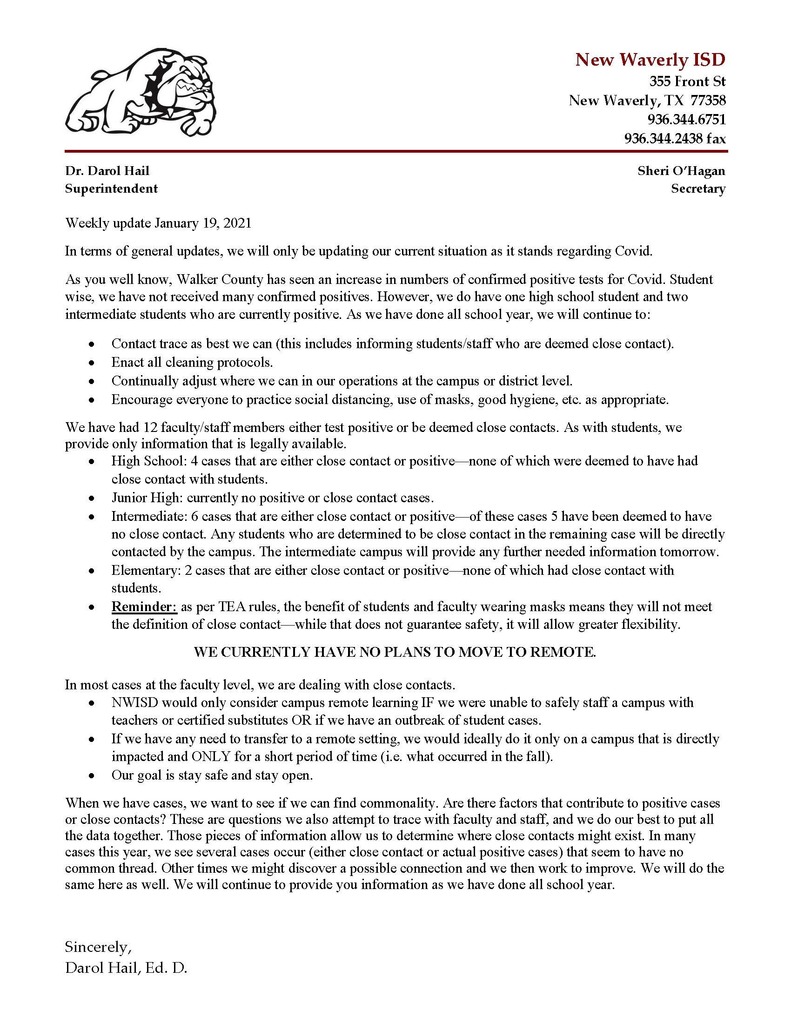 The previous announcement should have said "we have cancelled classes" tomorrow. Sorry for the typo! We plan on returning Tuesday. We also realize the challenges of cancelling classes for families but felt in this case it was better to be cautious.

Due to icy conditions and continued storm watch NWISD WILL CANCELL CLASSES AND ACTIVITIES FOR MONDAY January 11

NWISD will continue to monitor tomorrow's weather. We are staying in contact with county officials as well. We still plan on currently having classes on Monday. We will update as necessary!

Hello all Bulldog Families, All students will eat Free Breakfast and Free Lunches for the remainder of this 2020-2021 School Year. Jewel Gregory Child Nutrition Director

Brief note attached for social media and live feed. We look forward to seeing everyone tomorrow, but we do encourage everyone to exercise discretion. If your child isn't feeling well at all, or if you have any concerns about school, please contact your campus!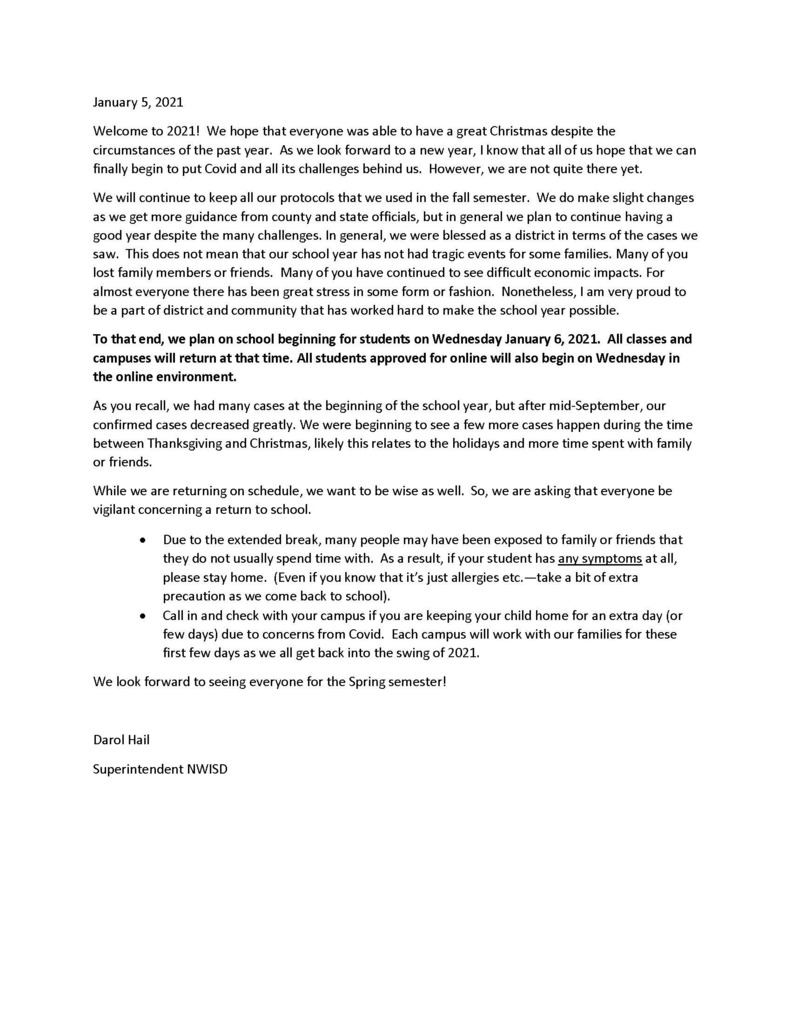 Weekly update posted to social media and our newsfeed.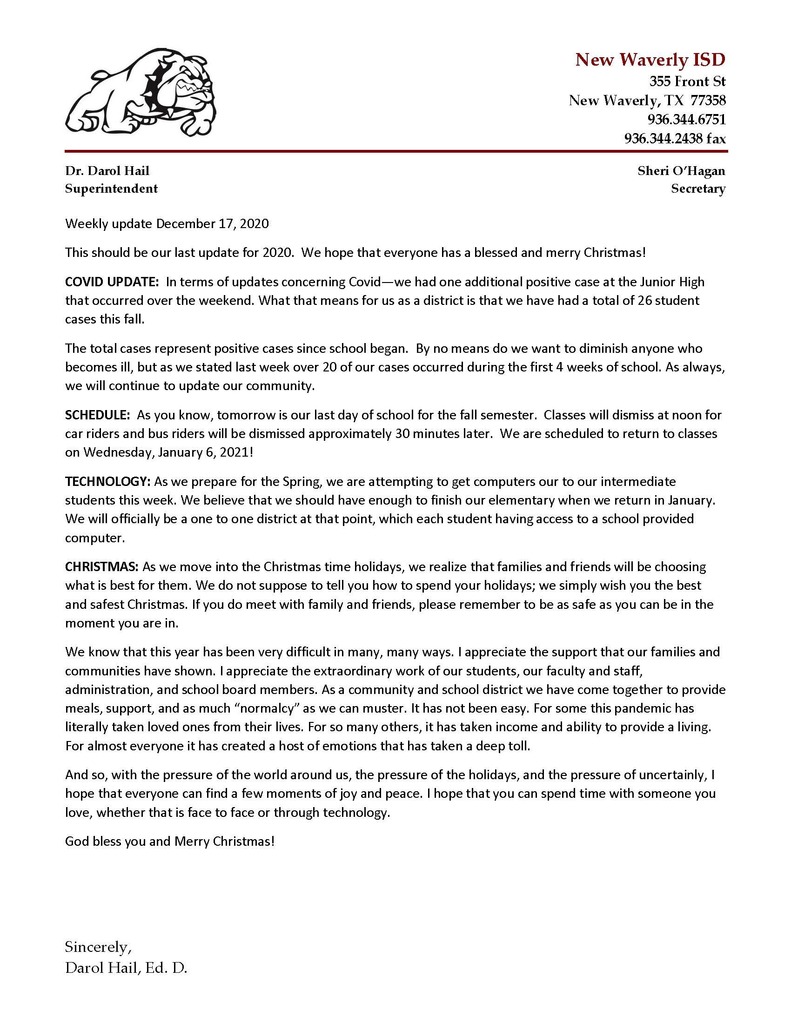 Weekly update on Covid based issues posted on social media and live feed of our website--NWISD has no plans to go remote and has less than half a percent of active cases!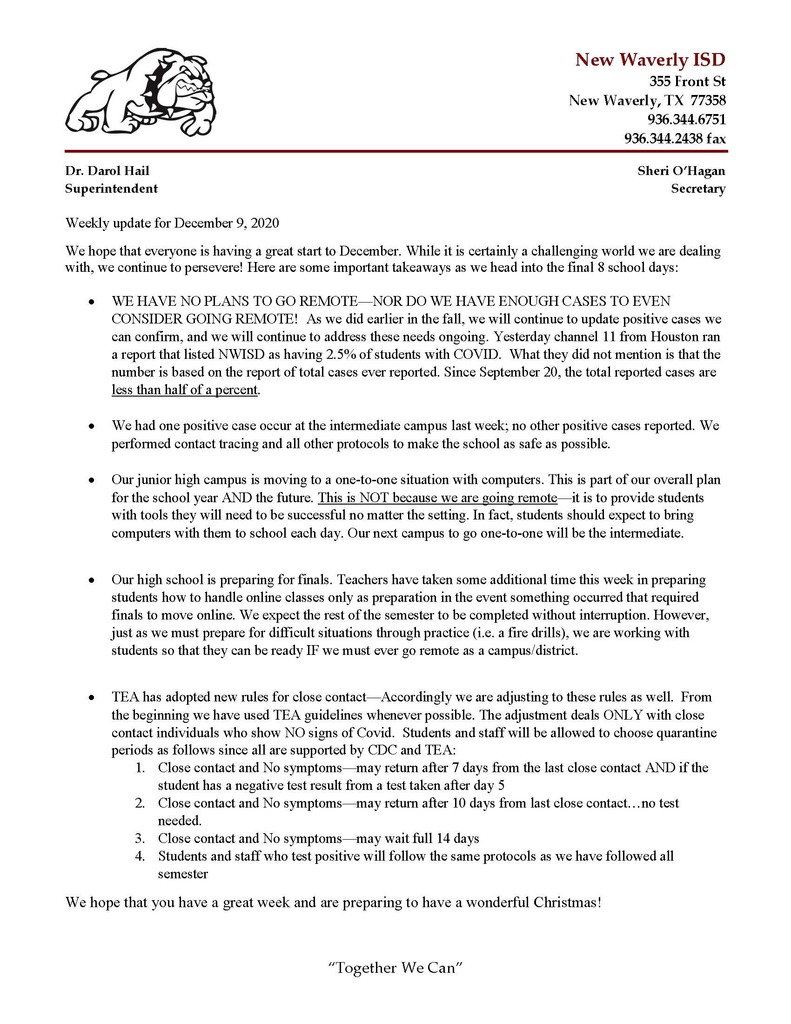 Second weekly update posted--reminder of Thanksgiving break dates AND update on JH Covid cases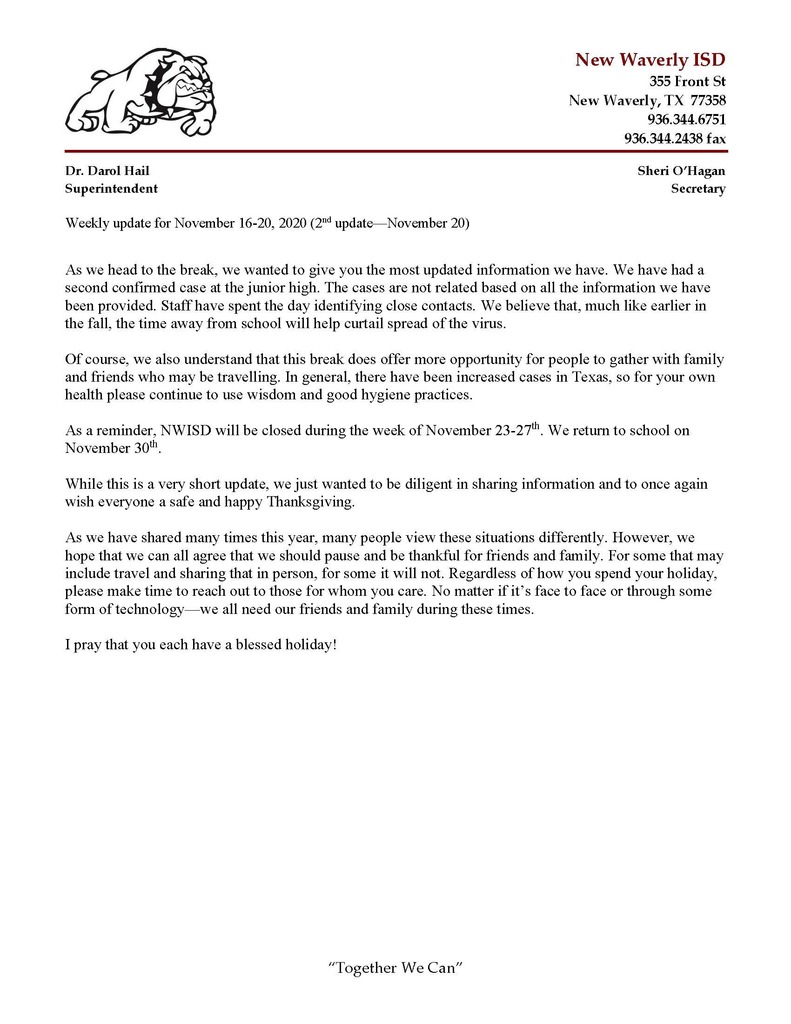 Update via social media and live feed on our webpage. 1 Case of Covid confirmed at New Waverly Junior High. Early dismissal for face to face learners on Friday (noon).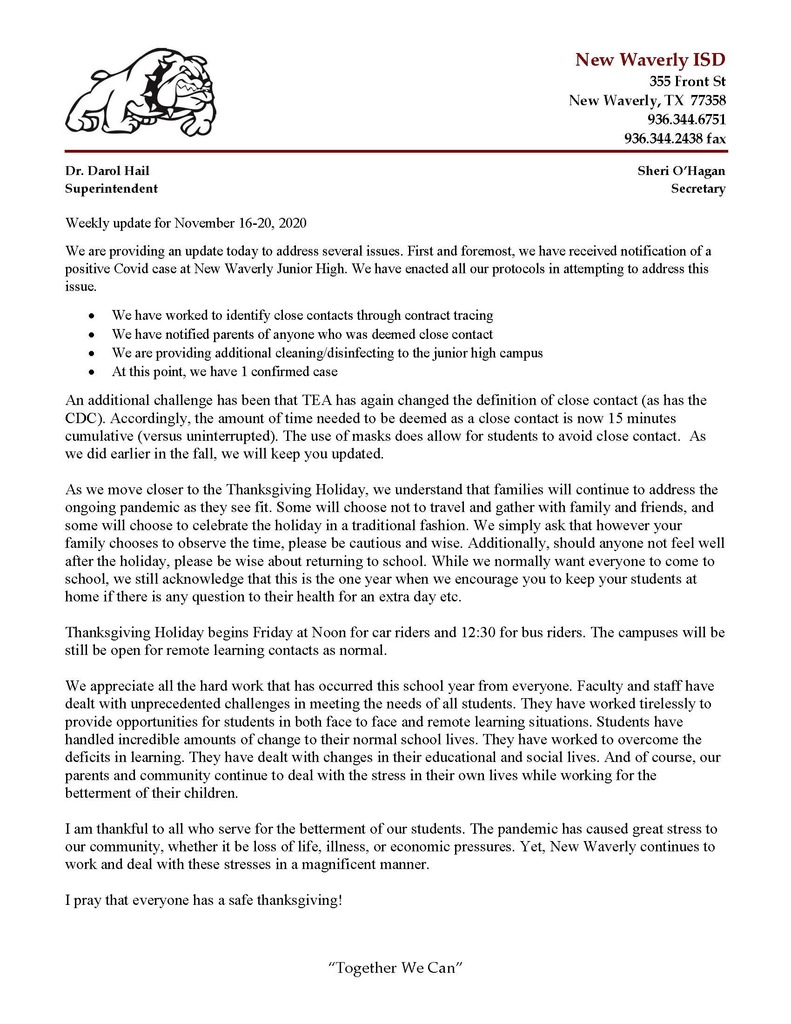 Classlink has repaired all issues. If you have trouble logging into Classlink at this time please close and reopen your web browser.